There are 109 classrooms on the AGHS campus, but what makes them really special is the way that each teacher decorates their classroom. Some have their walls covered with student work or projects, items that showcase something special about themselves, or something that shows the room's history. 
As the AGHS campus spans 50 acres, it would be impossible to rank every single classroom in one list. Looking at the 900s wing, here are the top five classrooms ranked on the decorations and items around the room that make it special. 
Room 912: Mrs. Villanti's Cosmetology classroom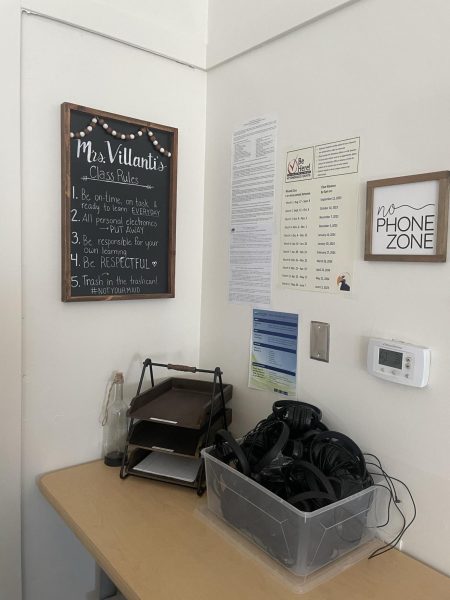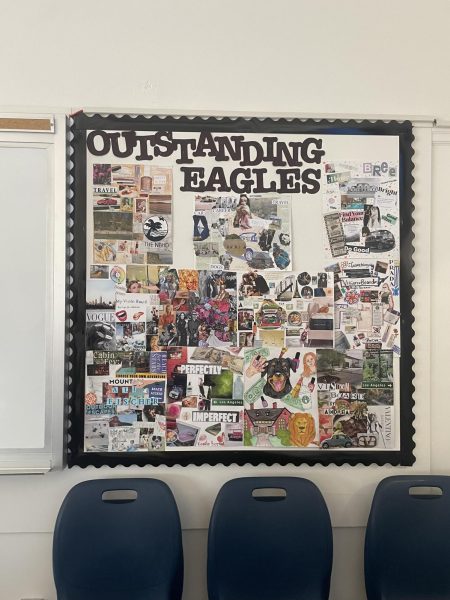 Elizabeth Villanti has two classrooms: One where her students learn through textbooks and another with hands-on learning. Both of the room's decorations are chic and scream fashion, which is perfect for a cosmetology classroom. The colors of the classroom complement each other in a way that makes it aesthetically pleasing to the eye.
Room 902: Mr. Sue's Statistics classroom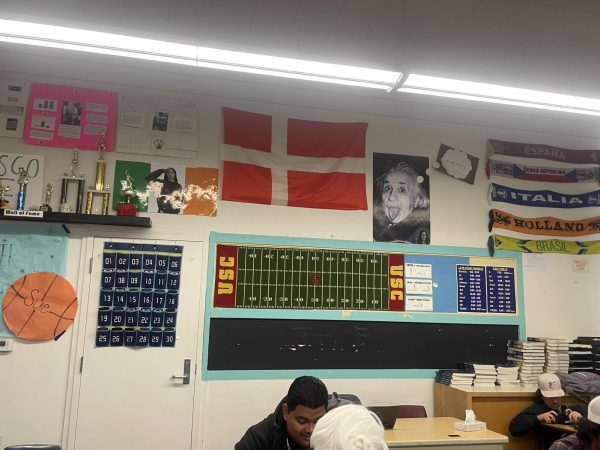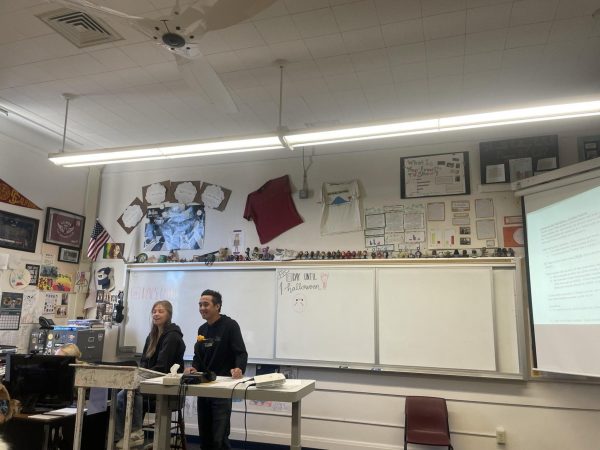 Aaron Sue has a classroom where students can look around and find something new each time. There are student statistics projects covering the walls, and above the front whiteboard, there is an abundance of figures and toys lining the shelf. Upon entering Sue's classroom, students feel welcome and intrigued by everything inside.
Room 984: Ms. Ramage's Earth Science classroom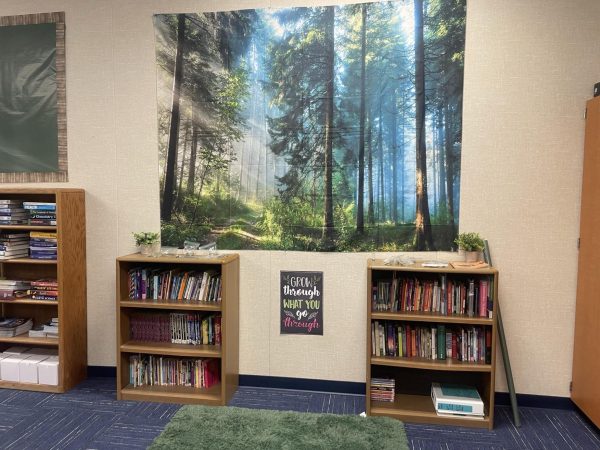 Marnie Ramage's room is the embodiment of cozy. Her tree tapestry is the first thing seen when walking in. It gives the room a homey, cozy feel that makes students feel more welcome. There are small bookshelves on either side of the tapestry that make it a comfy spot to read a book. There are also student works posted on the walls that make the room and Ms. Ramage more approachable. 
Room 986: Mrs. Stoffers' ASL classroom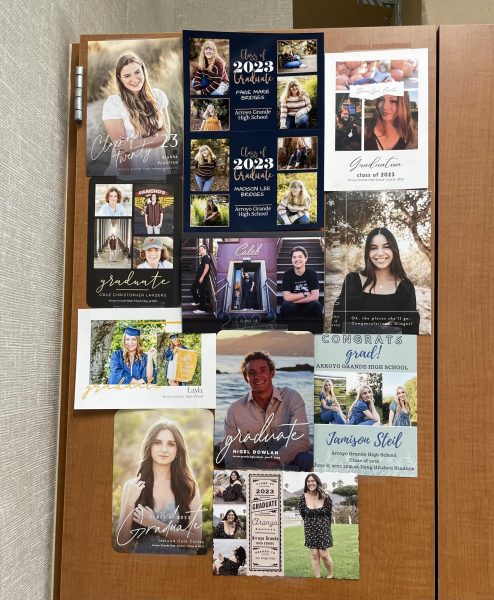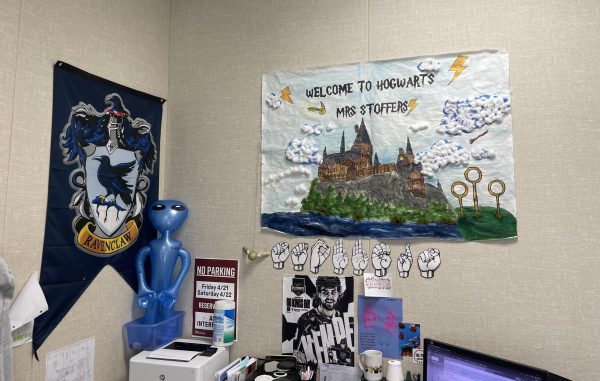 Alicia Stoffers has a classroom that is inviting. It showcases her loving personality towards students due to student work and graduation announcements hung in various corners of the room. By Stoffers's desk, there are tons of different things that show off her personality. There is a student-made Hogwarts poster that she had gotten two years ago. It hangs proudly above her desk. There is also a Ravenclaw banner hanging in the room that proudly shows her Hogwarts house. In the far corner of the room by her desk, Stoffers has a small poster that reads "Reserved for ASL interpreter" that a student had previously gotten for her. 
Room 929: Ms. Draine's Art classroom!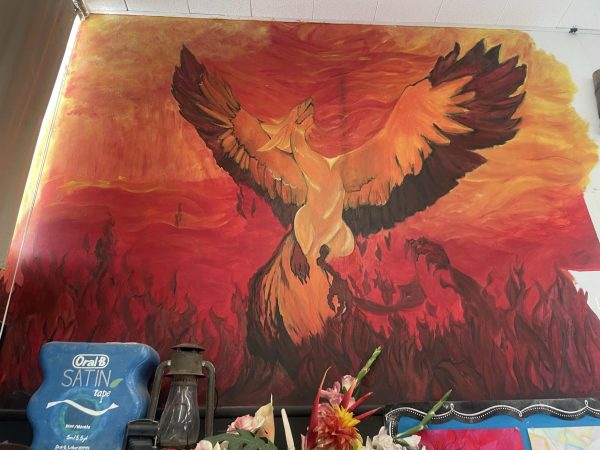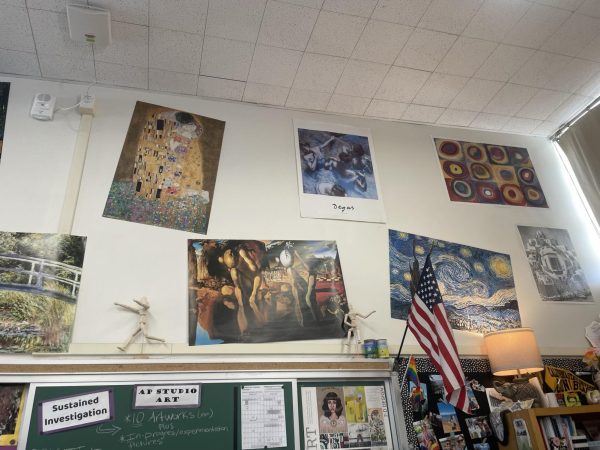 Jenna Draine has been in her classroom for 13 years. Walls filled with student art, and a giant orange phoenix is pictured on the left wall by the front door. According to Draine, the phoenix had been there long before she arrived at the classroom! The art around the room brings a warm feeling to the room and gives inspiration to art students who possibly want to go into art later in life, creating a passion for their craft and making art something students want to strive for.