Don't judge a book by its cover. A cliche phrase, but a pretty accurate description of books by author Colleen Hoover. While they look cutesy and innocent, as soon as the reader opens the pages, they can find Hoover romanticizing abusive relationships, rape, and other problematic topics. She began writing in 2011 and has since published 24 books in 12 years, which surely means the quality is amazing and has an actual plot… 
Colleen Hoover rose to fame from Booktok, a popular sub-community of Tiktok, where bookworms recommend and discuss books. Unfortunately, many books geared toward young adult (YA) readers (12-18) get mixed in with new adult (NA) readers (18-30). Although the two genres sound the same, new adult novels tend to be more explicit in content, and not always appropriate for YA audiences. 
Because young audiences have such completely unrestricted access to this community, a book with pretty flowers on the cover and "romance" as its prime genre supposedly geared toward them because it has appeared on their For You Page- is not always okay. 
Colleen Hoover is one of these tricky authors, whose books are advertised on Tiktok as YA, and present in YA sections of libraries and bookstores, but are NA. It even has a display in our library.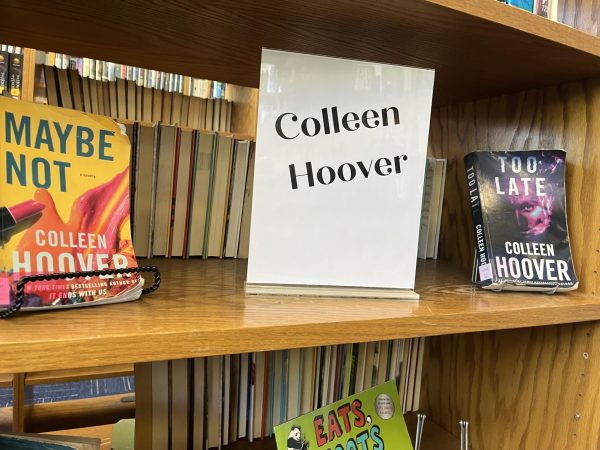 Look, we shouldn't just automatically ban books. All books have a place and are a source of knowledge for students, plus, restricting them takes away individuality and exposure to a form of important media. However, when a book doesn't have a plot and is almost completely smut- that's when problems happen…
The topics within these novels are not well thought out for high school students. Most of Hoover's characters are teenagers. Or they have just turned 18 years old. Hoover justifies her character's actions as fine because they are legally adults. The key word being legally. 
Some books like Ugly Love and Slammed are prime examples of inappropriate topics. Slammed is about a student-teacher relationship. The student is 18 and the teacher is 21, but that doesn't excuse the fact that it is a student and teacher in a relationship. He is a man with power over her. Yet, they come together through their love of slam poetry. Why yes, a perfect way to start a budding romance. Through power imbalance. 
Ugly Love?  More like bad ugly book. 
Ugly Love is about a girl (Tate) who starts a no-strings-attached relationship with the "troubled bad boy" (Miles).  The main girl has no self-respect at all and lets Miles mistreat her whenever he wants to. The problem with this book is the underlying sexist themes and the message that if you have a traumatic past, you can treat anyone however you want to. This isn't the only cringeworthy thing about the book, for instance: Miles tells Tate that he wants a purely physical relationship, but then becomes possessive over her, and gets mad when she shows interest in things other than sex. Of course, like any healthy relationship, they end up together at the end, with no apology from Miles for how he treated her, or even acknowledgment about how weird their "relationship" is. 
However, the best thing about this book by far is the flashbacks to Miles' past throughout the novel. Miles falls in love with a girl he meets at school, but not how most people fall in love: he falls in love instantly as soon as he first lays eyes on her. That's not the weirdest thing about his past because technically the girl he likes is also his step-sister? Even if it wasn't smut, this content should immediately be a red flag.
We aren't saying everyone who reads Colleen Hoover is weird, but one time, Emme ran into this creepy old guy in the book section at Costco, and he would not stop talking about how amazing it is to read what all the "youngsters" are reading regarding Colleen Hoover. For ten minutes. He would not stop. We can't make this up. So from this, we can conclude that gross old guys also like reading this stuff.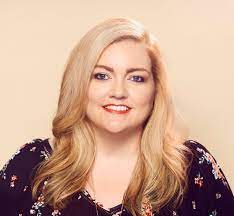 People who read Colleen Hoover and enjoy her work are not bad for reading this kind of thing. Reading is a form of entertainment and escapism. Sometimes people need to read something to turn their brains off and enjoy for a while. 
Having these abusive situations advertised as "normal" and "true love" romanticizes unhealthy relationships. Hoover justifies her books as just being entertainment, but the stories she shares potentially set up her audience to believe that these tropes are okay. 
These books can be a form of silly and cringy entertainment. The relationships Hoover writes about are toxic, plain weird, and what a surprise– aren't something a teenager should dream about having.