AGHS Psychology teacher Miranda Gasenica spends her Christmas celebrating with her family every year. Since Gasenica was a child, her mom has made homemade advent calendars for Gasenica and her sisters. Now that Gasenica is an adult and is only home for a few days during the holiday season, she opens the entire calendar within a few days. Although this is different from the traditional daily surprise from her childhood, Gasenica still values the tradition her mom maintains.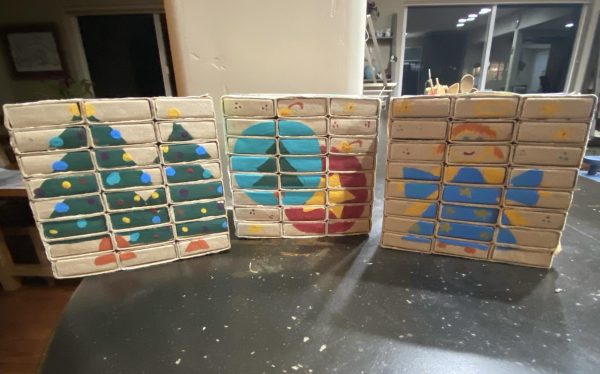 The advent calendars are one of their many holiday rituals.
"Around Mardi Gras, we do a King Cake," Gasenica said. "It's a breaded roll, but we call it a cake, and you stick a little baby Jesus in there or a little baby figure. And whoever finds it has to make that cake the next year."
Gasenica's family traditions are important to her because they allow her to make memories with relatives she doesn't see very often. Participating in traditions with family and friends is more than just continuing a routine. These traditions bring families together.
"My family is very spread out throughout California," Gasenica said. "My parents are still back in Idaho, so we don't get to see each other that often. So, when we do get to come home, we engage in those traditions, and it just reminds me of what it's like to grow up there."
Holiday traditions are one aspect of our modern society that has been around for centuries. Older generations pass traditions along, often connecting younger people to their heritage and culture. 
Kaveh Naficy ('25) celebrates Persian holidays with his family.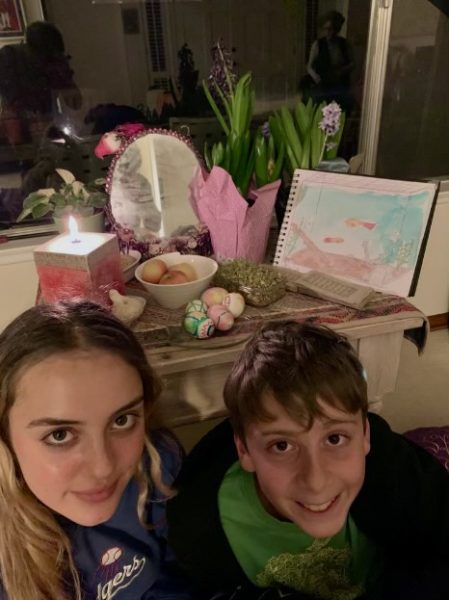 "My father and grandmother came from Iran when [my father] was in high school, and we've celebrated Nowruz and Chaharshanbe Suri yearly," Naficy said. "They're not at Christmas time, but [Nowruz] is like the Iranian New Year. Nowruz means 'new day' [and] it's celebrated sometime in March, usually March 20th through the 21st."
Nowruz is a Persian holiday signaling the vernal equinox. The vernal equinox is a day in spring with the same amount of daylight and darkness. The thirteen-day-long holiday celebrates respect, reflection, and connection with nature. An essential part of the celebration of Nowruz is the Haft-Seen table. The Haft-Seen table must have seven things that start with "س" (a letter of the Persian alphabet) on it. According to Naficy, his family usually puts garlic, apples, painted eggs, fish, change, a musical instrument, and lentils (grown by Naficy's grandmother) on their Haft-Seen table.
For Naficy, taking part in his family's traditions not only makes him feel closer to his family but also unites him with his culture. 
"On my father's side, and with my two sisters, [maintaining traditions] definitely helps us know that we are a part of our culture and connect to it," Naficy said. "There aren't too many Persian people around here, and me and my sisters don't look very Persian, so [practicing traditions] helps us connect to our culture, and our family, and to each other."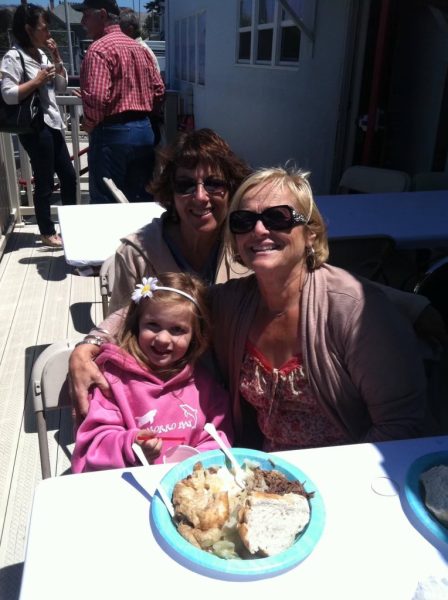 Not every tradition is for a holiday. One of Olivia McDonald's ('25) favorite traditions is an annual event.
"Every year, I go with my grandma to the Portuguese festivals in the springtime at the Portuguese Hall in Arroyo Grande," McDonald said. "There is traditional Portuguese food, and it's a time to hang out with a bunch of people in the community [who] are Portuguese."
Continuing their families' traditions is very important to Gasenica, Naficy, and McDonald. 
"I would become upset with myself if I didn't carry on these traditions because my mom carried them down from her mom, and so forth," Gasenica said.
Young people often find it challenging to continue traditions after they graduate from high school and move out of their parent's homes, but McDonald doesn't think distance will be a problem.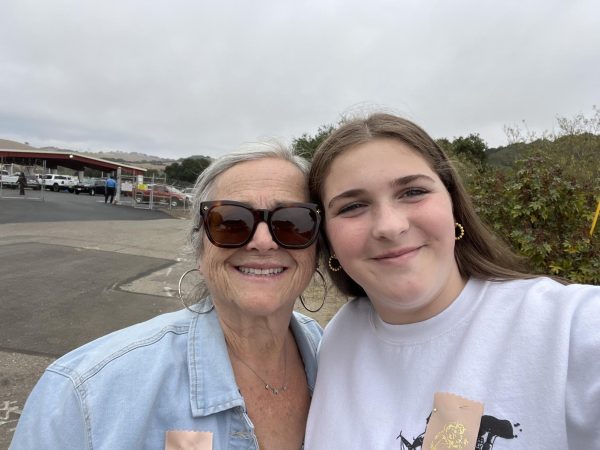 "They have Portuguese festivals, like the ones they have locally, all over the state," McDonald said. "I think [attending festivals] will be accessible for me after I graduate, and it's something I definitely want to do."
A lot of traditions have historical roots, with cultural practices dating back to ancient times. They can impact the identities of individuals and entire communities.
"Without going to these festivals, I wouldn't be the person I am now," McDonald said.