Open Space Loop (Irish Hills)
The Open Space Loop is a 12.5-mile trail. Features include uphill rocks and boulders. This section takes about 25 minutes to complete. Once that section of uphill is complete, the climbing continues to the top of the ridge. The climb to the ridge and the ridge is very rocky throughout. The downhill is very challenging, it is like lining your floor with marbles and putting cheese graders on top, the terrain is very rocky and loose, making it a bumpy, yet slippery, ride. The trails also aren't marked well,  and it can be really easy to get lost. Do your homework on where the trails are, and make sure you have some sort of map with you. This trail is great for people who enjoy rocky and technical terrain.
2. High Ridge Trail Loop (Lopez Lake)
Be ready to climb. This 11.1-mile loop, with some spots eclipsing 21% of grade, continues for about a mile. The uphill continues for a few miles before you begin the descent of the ridge. This trail offers steep technical portions and loose gravel sections that can easily grab front tires if the rider is not paying attention. Rooted areas on the downhill create 2 to 4-foot drop-offs, which can be dangerous for careless or less experienced riders. Although the downhill challenges riders, it allows for great speed progression and can help maintain that speed quickly. The lack of other riders on the trail also lets you ride without the obstacle of running into someone going uphill. If you want to be alone on trails, this trail is perfect for a secluded nature ride.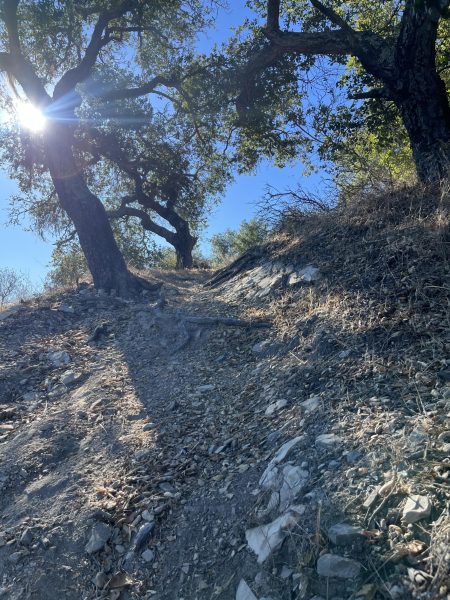 3. Oats Peak (Montana De Oro)
A 10.1 mile out and back trail is offered as a moderately challenging route. The trail starts relatively flat but becomes steeper as you climb the peak. The way to the peak is completely uphill but the incline is manageable. Since the trail is an out-and-back, meaning it starts and ends at the same place. It allows riders to become familiar with the terrain before riding it going downhill. This trail is well-maintained and offers consistent berms that allow you to lean into your turn without losing speed.  Consistent trails are a mountain biker's best friend. Since Montana De Oro doesn't exactly get too hot since it is right by the ocean it's manageable to ride at most times during the day and takes about 2 hours to complete.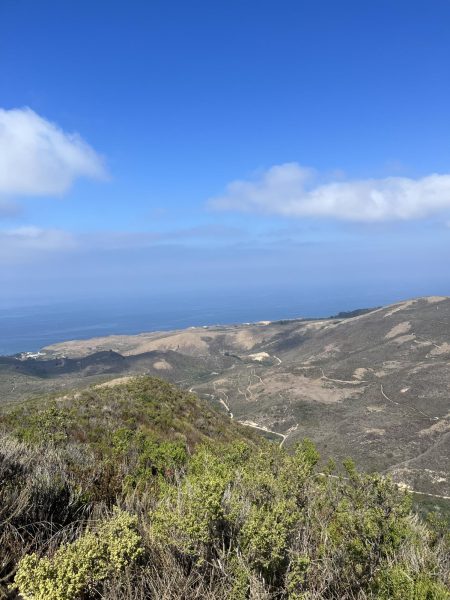 4. The Pismo Preserve (Pismo Beach)
The Pismo Preserve is one of the most accessible and widely used trails in the Five Cities Area. The preserve offers 8 different trails, with a total length of over 10 miles. The trail system offers simple and beginner-friendly trails. The most popular trail is The Discovery Trail, which has a nice flow and short rocky sections aimed to challenge the rider. Another popular trail, the Spring-To-Spring Trail, offers more challenging fast-flow sections and technical rocky sections. Lone Oak offers fast-flow sections and is perfect for new or experienced riders looking to ride fast. However, if you go too late in the day parking can become a nightmare and the trails can become very busy, slowing you down as you have to constantly dismount for hikers. I suggest the early morning and evening because the trails are much quieter and less crowded.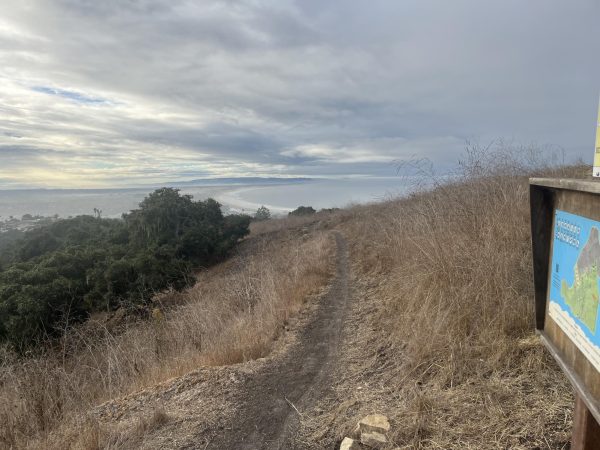 5. Cabrillo (Morro Bay Estuary)
Cabrillo is good for beginners transitioning into intermediate riders. For this skill level, the trails are super fun. Minimal climbing is required, and the downhills are slightly steep and flattened out in other sections. With only 5 miles of trails, you can knock out Cabrillo rather quickly. There is only one section where the trail is steep, requiring you to ride over a bed of rocks. It is a short, technical section but doesn't last long. The weather often becomes overcast with light sun. Morro Bay estuaries' cloudy weather can cloud the trails.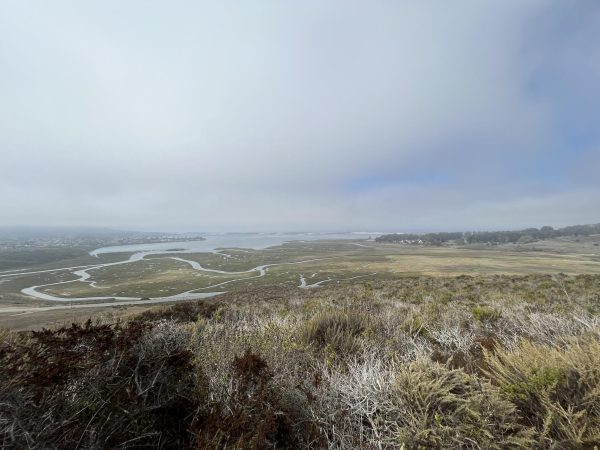 All trails offer different elements that make them unique. My ranking of these trails by difficulty is based on areas I find challenging in my riding. 
Open Space Loop – Black diamond

High Ridge Trail Loop – Blue borderline Black diamond 

Oaks Peak – Blue 

Pismo Preserve – Blue with green trails

Cabrillo – Green 
You can't go wrong with these trails. They are one of the best ways to either learn or hone skills. Being outdoors exploring more terrain, and improving your physical health, all while covering more mileage than any hiker could dream of. Mountain biking is one of the best sports out there.