Kahlia Jensen's determination made her dream of playing college softball a reality
Softball became an official NCAA sport about 111-years ago. It took many hard workers to promote and fight for the sport to be recognized. However, it was the courage, willpower, and fierce hearts of the women playing on the field that made it possible in the end. People would boo, scorn, and doubt that softball could over become an official sport. But they continued to play and made not only their dream but thousands of girls' dream of having the opportunity to play the sport they love professionally and collegiately come true. Kahlia Jensen honors their legacy by playing the game with a fierce heart and not being afraid to show just how tough she can be. 
"When I am playing, I would say I am a competitor who plays with my whole heart, I am loud and positive," claimed Jensen. 
Jensen is a senior at AGHS who verbally committed to play Division III softball at Willamette University on November 5 2020. She made it official the following week by signing her national letter of intent. Jensen began playing softball at the age of six and the more she fell in love with it, the more she knew she wanted a spot on a college team. She thanks her parents for sharing their passion for the game and for being one of her favorite examples of determination and strength to follow.
"My love for the game and what led me to the sport stemmed from my parents who were both very athletic but a little more specifically my dad who grew up playing baseball and then was drafted by the Indians to play in the minor leagues. So my love for the sport was instilled in me at a very young age."
One of Jensen's greatest motivations is her unyielding desire to make her parents proud. She knew the sacrifices and financial strain of playing competitive softball wasn't always easy for them, so she continued to fight to prove to them that each penny towards her dream wasn't wasted.
"I knew how much time, money, and effort they put into the goal of mine and I knew that I needed to achieve it so that played a part in the motivation," said Jensen. "If it wasn't for all of their support and all of their effort I don't think I could have accomplished this."
Her accomplishment of earning a spot on Willamette Univerity's softball team wasn't handed to her on a silver platter. She had to overcome her doubts and had to learn how to carry the weight of all the high expectations of her on her shoulders. Jensen constantly pushes herself to exceed her own and everyone else's expectations of her. There were some times where she fell short, causing her to question if she had what it took to make it to the collegiate level. However, each time she fell, Jensen found a way to get right back up to start again. 
"There were many struggles along the way including times where I felt like I wouldn't be good enough to earn a spot on a team, and that there wouldn't be a school for me. I ultimately overcame these feelings by just continuing to put in the work and really work on perfecting my skills, and I made sure to just trust the process and the idea that ultimately there is a place for everyone you just need to find it."
When playing on the field it's common to mainly think about game plans, strategy, or even one's own end contributions. Jensen certainly thinks about these things—but not as much as she does for the wellbeing and success of her team. 
"I ultimately strive to play for my team and my teammates and not myself," said Jensen.
Her love for her teammates and family has pushed her to be the best athlete and person she can be. They have taught her to be selfless and that there is more in life to fight for than just oneself. Today, Jensen continues to train hard in preparation for her college season and is ready for what Willamette University has in store for her. 
"I can't explain how excited I am to embark on this next journey at Willamette. I know that in going there I will receive an amazing education and that I will have the ability to continue to play the sport I love… I am really looking forward to starting this new journey."
The Eagle Times would like to congratulate Kahlia Jensen on her accomplishments and wish her the best at Willamette University.
Leave a Comment
About the Contributor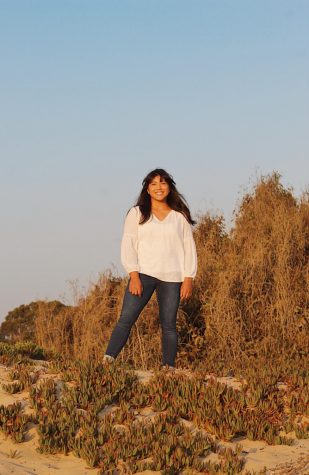 Madelyn Ferreros, Sports Department Editor
Madelyn Ferreros is a senior this year and is the Head of the Sports Department of the Eagle Times. This will be her first year being a part of the Eagles...