Shock Treatment – The forgotten Rocky Horror equal
A musical that will get you "jumping like a real live wire."
"Once upon a time, in a town not far from yours…" 
The opening words are as simple as the backdrop and the unassuming introductory credits that begin to slide across the screen. This is Shock Treatment. It is a Richard O'Brien musical focusing on the lives of the omnipresent couple of Brad and Janet. The basic synopsis of the film sounds similar to the set up for The Rocky Horror Picture Show. The film could very well be a predictable continuation, but the execution couldn't possibly be more unexpected. In fact, Shock Treatment isn't a sequel or continuation whatsoever. It is, in fact, an equal and an enigmatic one at that. 
Let the show begin.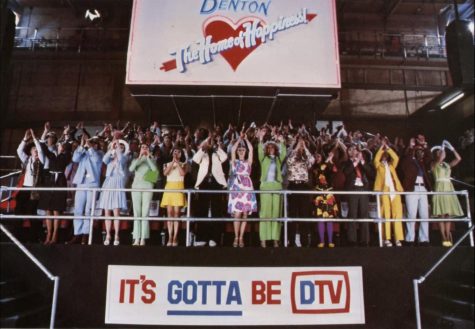 The musical takes place in the town of Denton which is entirely confined within the walls of a singular television studio. Each inhabitant is either a participant in one of Denton Television's uniquely kitsch programs, an audience member spending their life cramped in a row of crowded bleachers, or one of the few people running things and connecting the studio to the outside world. Serving as the mastermind behind the majority of Denton's television timetable is the elusive Bert Schnick. Blind yet vehemently perceptive, Bert is able to twist the perspectives of his audience, transforming unfortunate real-life circumstances into the ultimate form of good old-fashioned entertainment. This unique ability of his is what drags both Brad and Janet into the very center of a complicated conspiracy. The root of the couple's problems is simple. Brad is unsure of his role in his marriage and Janet feels unstimulated. What better way to address this private and sensitive issue than to broadcast it to everyone by featuring the two as guests on Marriage Maze? The plot kicks off as soon as Brad is declared as an "emotional cripple" and sent to star in a soap opera known as Dentonvale where he is to be treated by siblings Cosmo and Nation McKinley. Considering that both characters are portrayed by Richard O'Brien and Patricia Quinn respectively, it isn't difficult to see that they are a clear callback to the infamous alien duo of Riff-Raff and Magenta. As in The Rocky Horror Picture Show, Brad and Janet are, once again, at the mercy of these two. Under the ever-watchful eye of fast-food magnate Farley Flavors, whose diabolical motives are revealed as the film progresses, Brad is caged in a mental facility while Janet is manipulated and transformed into a self-absorbed television star. Forgetting all about Brad and the supposed emotional and psychosocial issues that made his confinement to Dentonvale necessary, Janet becomes known as "Miss Mental Health" and is designated to serve as a spokeswoman for a brand new trend. This movement is all about "Sanity for Today" and consists of the packaging and selling of "mental health" to the entire nation and far beyond.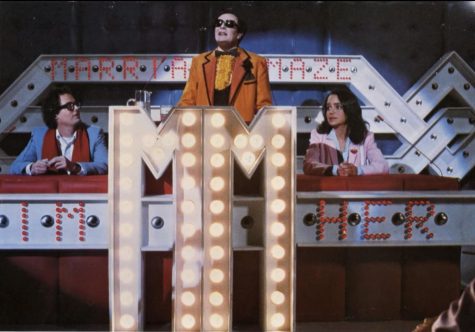 I won't go into any further detail as I would hate to spoil the twists and turns of the film. I would, however, like to address some of the many common questions that people have about this film and what exactly it has to do with The Rocky Horror Picture Show. Shock Treatment, in its original form, was, in fact, a sequel to Rocky Horror known as Rocky Horror Shows His Heels. Unfortunately, the latter only made it so far as to become a script that was significantly reworked into yet another known as The Brad and Janet Show. This was the definitive basis for Shock Treatment but was changed once again due to the Actor's Strike of 1980. The complications produced by this strike restricted filming opportunities and forced production to take place not in Texas as originally planned, but in a UK television studio. While some cast members from the Rocky Horror Picture Show did return to Shock Treatment, others did not. Most infamously missing were both Tim Curry (formerly in the role of Dr. Frank-N-Furter) and Susan Sarandon (formerly in the role of Janet). Curry made it clear that he was not interested in playing the same role as before and cited his insecurities about doing an American accent as his reasons for not returning. Sarandon simply wanted to be paid more than she was offered. While Shock Treatment may have found itself with an incredibly rocky start (I am very sorry), it still managed to gain a small cult following in the years after its release. Though never reaching the same levels of success as its predecessor, it still is beloved by its small audience for being a true rarity as both a musical and a film. 
The nuances of Shock Treatment and its unique portrayal of its message are what make it such an outstanding film. The world that it takes place in as well as the actions of its main characters are disturbing but the film never allows itself to revel in any sort of psychological horror. It presents the audience with a fairly campy and lighthearted form of storytelling before leaving its viewers to contemplate an unsettling distortion of reality that may not be so far from the truth. Its unique cinematography, set design, and overall aesthetic all emphasize a unique perspective on visual media and the popular portrayal of mental health. The actors fit their roles fantastically, bringing life to characters both old and new. The undeniable standout of the film, however, is, of course, the music. I'd personally say that the soundtrack is on par with that of The Rocky Horror Picture Show as both have the same capacity to become wonderfully ensnared in one's mind, allowing a person to become transfixed with their clever lyrics, gorgeous instrumentals, and one of a kind auditory flavor.
The story of Shock Treatment is, in a way, an inspiring one. It did not become what it was originally intended to be, but, at the same time, proved that great storytelling is able to overcome countless obstacles. In spite of the changes constantly made to the film's script and structure throughout its production, it still became something extraordinary and unlike any other film. The trials endured by the team behind the project forced them to become even more creative and they met those challenges when they could just have easily given up. Rather than looking back, they looked forward, using their own inspiration to create a product equally as inspiring. As the final words of the film state, "The sun never sets on those who ride into it."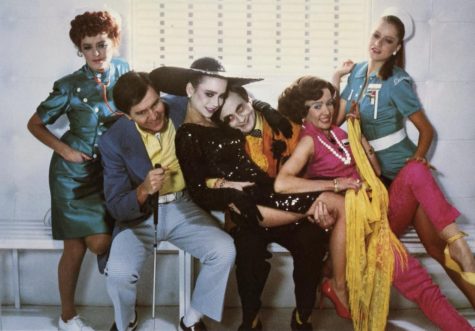 Leave a Comment
About the Contributor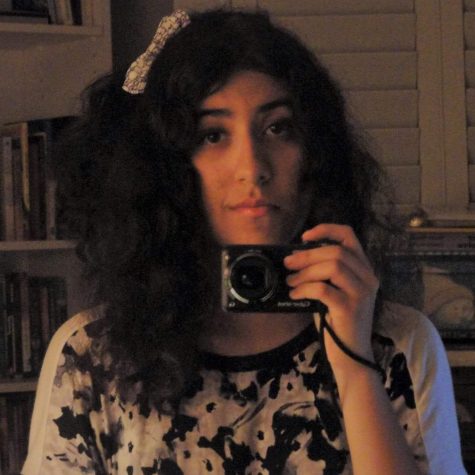 Madeline Phelps, Arts Section Editor
Madeline Phelps is a senior currently attending Arroyo Grande High School, from a distance, of course. When she isn't doing schoolwork or sitting around...