Cameron Porter and the Boys: The band in your backyard
Local band starting out in San Luis Obispo county.
Found on a truck bed near you, Cameron Porter and the Boys (CP and the Boys) is a brand new music group surfacing in SLO county.
The quartet is made up of Cameron Porter, lead singer, and guitarist; Yale Yun, bassist; Coleman Brown, drummer; and Nick Blanton, guitarist. Although the band formed earlier this year, all the members have been very musical from a very young age.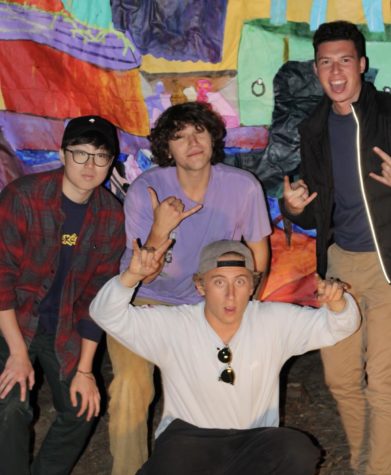 "I grew up listening to my mom play piano on occasion. I always remember having an emotional connection to music but didn't understand it until I picked up the guitar at thirteen," Porter said. 
"I've been playing music since I was around nine. I started out with piano lessons and kept that up until high school," Yun said. "I picked up the electric bass as my main instrument around freshman year of high school, so I've been playing it for around six years now." 
They had been friends and played music together in the past, so the formation of the band was pretty natural for them. 
"Cameron and I have had a couple of iterations of bands before this, we had one of our previous bands going on and off for about 2 years," Blanton said. "Since then we had been looking to start a new band after one of our old members went back to college, so we asked Coleman and Yale if they wanted to start a band with us and it's been a great time." 
The band was originally formed to play Porter's first album, Blucy, as well as covers at live shows. 
"The process [of setting up a live show] took a while, we started this last summer. We knew we not only had to have the setlist down but our sound as a band tuned in before we played our first show," Porter said. 
All of their shows have a very do-it-yourself feel to them. The band as well as some friends work together to design all aspects of the shows they put on.
"Although finding venues can be tricky, our portable stage allows us to perform under any conditions and our free form approach to entertainment allows for a kind of intimacy," Camille Cattaneo said. 
Cattaneo is a friend of the band and an Arroyo Grande High School alumni who works with the boys to design and set up their shows. 
The portable stage that she mentioned is a raised stage that sits in the back of Porter's truck. It has become a staple in all of their shows.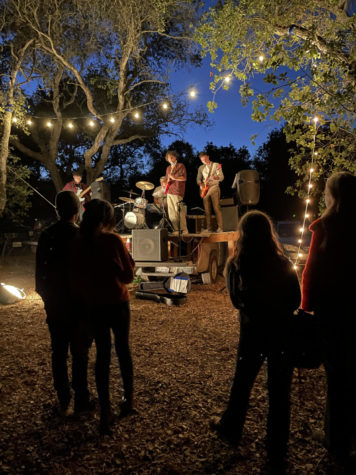 "Dev [band manager] and I had seen a video of a band playing in the bed of a truck, and thought we could make a pretty sweet version using my truck," Porter said. "We asked his dad to design it, then built it in a week and have been using it for our shows ever since." 
The band feels as though the makeshift approach they take with their shows benefits them, even with the challenges it can present. 
"We've run into troubles with equipment breaking mid-show and having to sort that out," Brown said. "But overall I think it's an experience every band needs to help develop an individual sound. It also helps us incorporate our ideas equally and it creates a dynamic where we are all happy but we are all also stepping out of our comfort zones." 
They also feel like their grassroots style of show can be attractive for people attending. 
"Music has been saturated with quick bursts of entertainment and heavy advertising; so I'm glad we're contributing to the more traditional style of performance, with a makeshift approach to give it our own twist. With a decent length show and a reasonable budget, it keeps the admission price nice and low, and I think there's a good amount of people looking for that kind of show," Porter said. 
When it comes to the future, the band is planning on going through a sort of "rebranding" and wants to move into making their music as a group.
"Cameron Porter and the Boys was made as a band to be able to play my first album, but we plan on replacing that name and creating music as a group," Porter said.
The project is in the early stages, but they are all looking forward to creating something together, as well as playing more shows in the meantime. 
"Finding our sound is the first step and getting a name that rebrands us is proving to be our next hurdle," Brown said. "I would say to expect more grassroots shows and music that fits our current jazz/ alternative beach sound that we currently try to appeal to. I am not particularly committed to one type of music though, so I'm open to whatever changes the future brings"
"I agree with Coleman with our type of music changing, and can kind of speak for the whole band in saying we don't have a particular genre that we will fully commit to, to allow us to flow in directions we see fit," Porter added. 
To other budding local artists that are considering starting a band of their own, they say take the leap and go for it. 
"You have to take a chance," Porter said. "The only way to progress is to experiment. Meet new people, play new instruments, let the music flow, then critique your work after. It's impossible to reach your full potential if you're holding yourself back."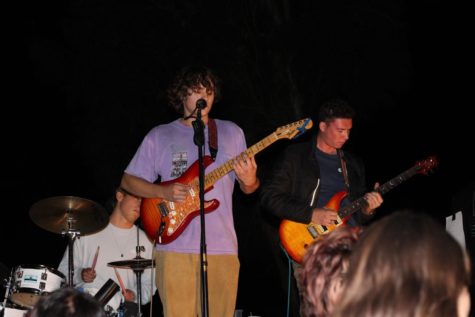 "I'd also add that learning multiple instruments can help you improve musically and may allow you to land a spot in a band that's starting out," Yun said. 
Some other advice they have is to connect with the local creative scene. 
"Support small artists and go to their concerts, and local art shows tend to attract a lot of musician types so those are good places to meet people as well," Brown said. 
If you'd like to find more information about future shows and projects for Cameron Porter and the Boys, you can find them on Instagram at "cp_theboys."
Leave a Comment
About the Contributor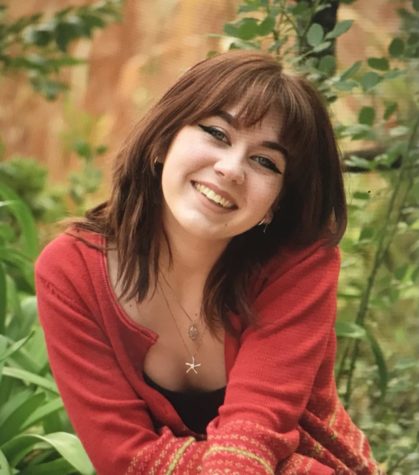 Kayla-Jade Cooper, Reporter
Kayla-Jade is a senior and it is her first year both at Arroyo Grande High School as well as on the newspaper staff. She's very excited to be a part...