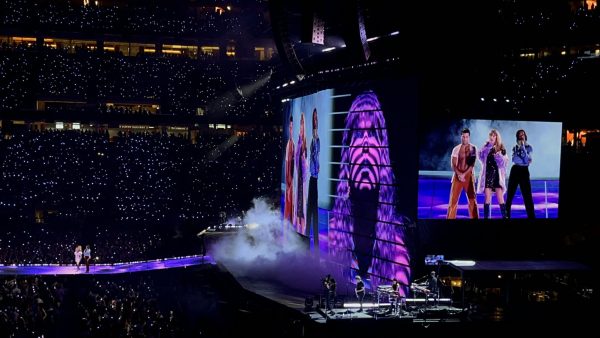 This year, a Swiftienomenon swept the nation as Taylor Swift's "The Eras Tour" took the United States by storm. The record-breaking tour made its way across the country before making its final stops in California this summer.
Now, two months after the end of its North American leg, the tour made its way back to America, this time on the silver screen.
For many Taylor Swift fans, coined "Swifties," seeing Swift perform live has been a long time coming after the pandemic canceled her last tour. So whether they saw Eras Tour in person or at the movies, fans were enchanted by Swift's performance.
Nico Monge ('26) attended the tour in LA on Aug. 3.
"It was the best night of my life," Monge said regarding the tour.
But between Ticketmaster scandals and overpriced resale tickets, securing a seat at the Eras Tour rivaled fighting the great war.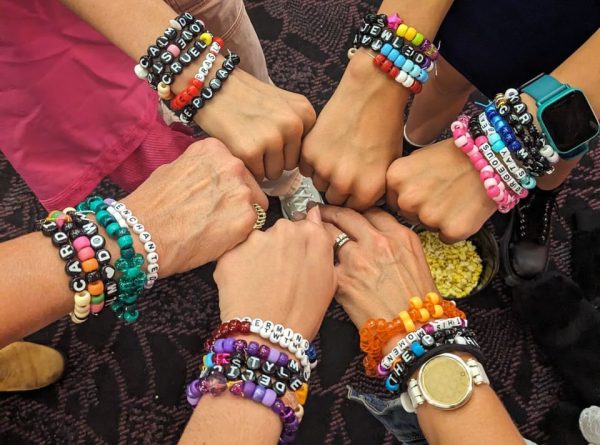 Nayeli Schmidt ('24) and her family attempted to get tickets for one of Swift's LA shows but were unsuccessful. "We just really couldn't get tickets, … everything was super expensive."
And while Monge didn't secure the tickets himself, his "sister stayed home from school and was [at the computer] all day."
As this was the first "true" Eras Tour experience for many attending the film, they treated it like the concert: Dressing up, making the friendship bracelets, and taking the moment and tasting it.
"Most of the theater was standing up and dancing … It was cool," Schmidt said.
Monge even re-wore his outfit from the tour. "I wanted to relive the magic of that night, so I decided to bring a piece with me [to the theater]."
Whether moviegoers can sing along to the entire 2 hour and 49 minute concert or are just there to shake it off to Swift's top hits, anyone who enters the screening will walk out with a sequined smile.