Gift giving on a budget
Most people live by the motto "It is better to give than to receive," during the holiday season. As people eagerly try to purchase gifts for their family and friends, malls and shopping centers fill up with crowds, and online shopping websites crash. But as a student in high school, gift-giving may present difficulties. Many of us don't have jobs, and those that do may not make enough to splurge on expensive or even reasonably priced presents.
Considering this predicament, here are some ways that you can give people meaningful and thoughtful gifts, without emptying your pockets too much.
Firstly, if you are exchanging gifts with someone or partaking in a "White Elephant" event, be transparent and set a reasonable price limit. That way, everyone spends the same amount of money, and no one feels bad for any reason.
Go homemade! If you have some kind of hobby like knitting or pottery, utilize it! There are many things you can make that are incredibly gift-worthy, and even better, they are thoughtful due to the time and care put into them, especially if your gift is personalized, or includes things about the recipient. Items like paintings or photo albums are always a smart move.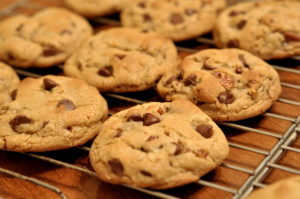 Try baked goods! Almost everyone loves a sweet treat, and like other homemade gifts, they are showcasing the time put into perfecting them. You can keep it simple and make a batch of cookies, or take the fancy, gourmet route. This allows you to experiment with different recipes, and perhaps discover a new passion for baking. Just make sure to take into account any allergies or food sensitivities.
If baking isn't your thing, feel free to try your hand at other foods and dishes. If you know the person's favorites, take that into consideration! It's hard to pass up homemade, delicious food.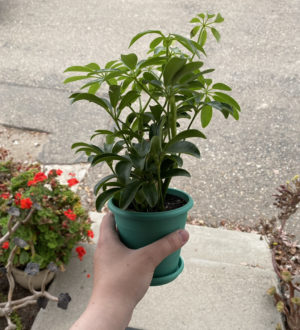 Another gift idea could be flowers or plants. Depending on the type, they aren't too pricey, and they can last a long time- if the person knows how to care for them. On top of that, getting their favorite kind of flower or plant can be very personal. 
spending money is an absolute no, you can always volunteer your time. Offer to mow their lawn or walk their dogs. Maybe offer to babysit so they can take some time for themselves. There are countless things you can do for people, so make it known that you care by sacrificing some of your time to help out however you can.
No matter what you decide to do, it's important to remember that it's not all about gifts. The most important thing, especially this year, is spending time with your family and friends while you can, no matter what holiday you celebrate.
Leave a Comment
About the Contributor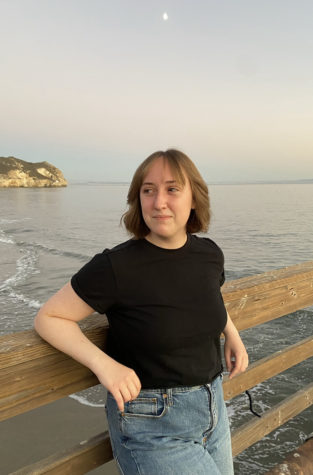 Grace LeVeque, Reporter
Grace LeVeque is a senior at Arroyo Grande High School, and she's ready for her second year in Newspaper. She loves listening to music, reading books,...