Elise Flores' Forward Future
Flores commits to Grand Canyon University to play D-1 soccer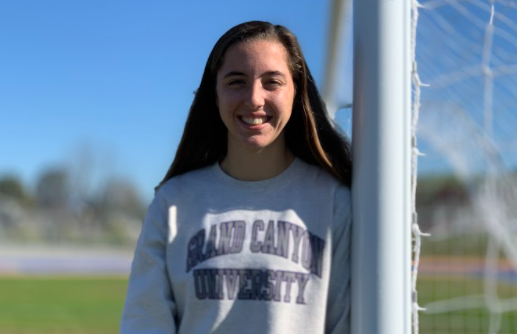 Competitive, passionate, and driven to win, Elise Flores ('23) and her love for soccer were forged even before she was born, and will continue to drive her to great opportunities. From the time she put on her first cleats until the moment she committed to a Division I university, her affection for soccer has stayed strong.
Flores credits her interest in soccer to her father.
"My dad played semi-professional soccer…[he] always wanted me to be a soccer player, and then I just fell in love with it," Flores said.
As she continued to play, she realized that the game was fun because of her extensive skills. The combination of her skill and passion allowed her to travel and compete in different regions.
"I don't get to see my teammates [or] my coaches every day. I have to be able to keep up with all of them, from, 200 miles away," Flores said.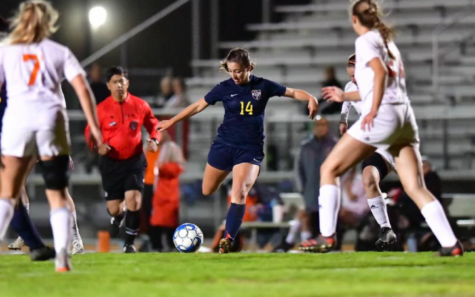 This has presented one of the largest challenges, traveling over 6 hours to go to one training session, in addition to the regular school day. The COVID-19 pandemic presented another challenge apart from the ones Flores already faced.
From the original March 2020 shutdown until August 2020, Flores had to participate in training over zoom. Even the return to training with her teammates looked different than before, as they were required to do individual drills in a socially distanced manner.
Their first game even required them to leave the state, and Flores and her team didn't play a home game until February of 2021.
Despite the obstacles of a taxing training schedule of six days a week with a team in LA, practice with a boys team in SLO and the AGHS girls soccer team, Flores' hard work all paid off when she was able to verbally commit to Grand Canyon University [GCU], located in Phoenix, Arizona. Flores was the first to commit to GCU women's soccer for the graduating class of 2023.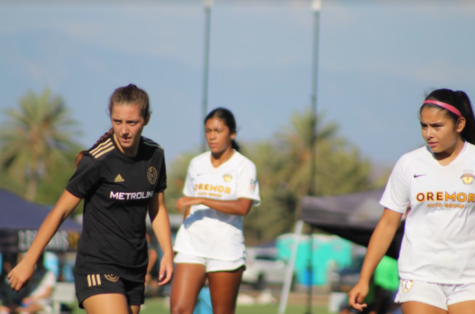 "I love the coaching staff, they are Division 1, they have world-class facilities," Flores added."They are an up and coming program [and] they have a lot of potential to grow."
At GCU, Flores wants to study Kinesiology so that she can become a physical therapist, but she also has her sights set on continuing her soccer career to the next level.
"I want to try and get drafted in the NWSL [National Women's Soccer League] or play in Europe," Flores said.
This drive and determination to be the best are what she credits as her success off the field as well.
"Soccer has shown me what actual hard work is," Flores added, "I think competitiveness is very important."
Flores's love for soccer is not without sacrifice, however, and it's why she is grateful for certain people in her life.
"[I am thankful for] My mom, my dad who drives me 5 hours round trip after work…and my coaches for giving me an opportunity to go down South…to trust me, [and] to be able to train by myself," Flores said.
Leave a Comment
About the Contributors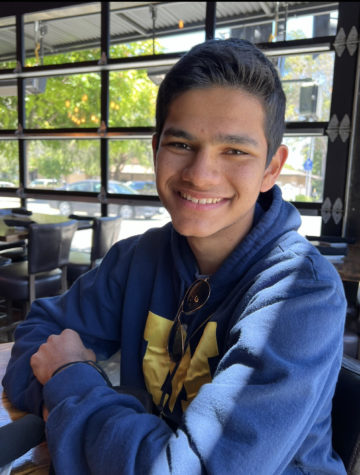 Melih Dookie, Reporter
Melih Cevik is a senior and in his second year with the Eagle Times.  He enjoys reading the news, following current events and watching college football....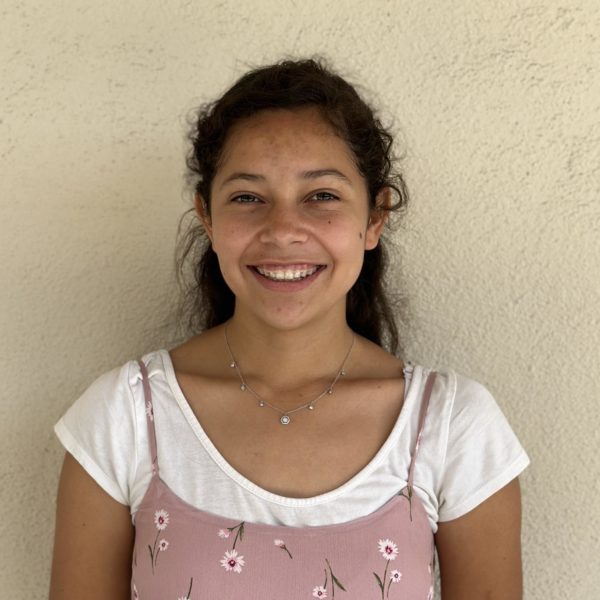 Adilia Leiva, Reporter
Adilia Leiva is a junior and in her second year at the Eagle Times. She lives a pretty boring life, except for the fact that she has 5 siblings, and her...