Academic Carnival 2023: Camp Arroyo
The 2023 Academic Carnival took place on Friday, March 17, throughout the 4th period and lunch. Nearly 1,000 students attended with a minimum of a 3.0 Grade Point Average (GPA) as well as students who showed academic improvement in terms of a 0.5 GPA boost for the fall semester. 
Students were invited to join the Link Crew and AIM classes celebrating their academic achievements with games and food. In years past, the food selection was limited and ran out fast, this year the leadership program was right on the money with the amount of food needed. 
The theme was Camp Arroyo. Students were able to take pictures with camp-themed backgrounds and play outdoor games such as foursquare and cornhole.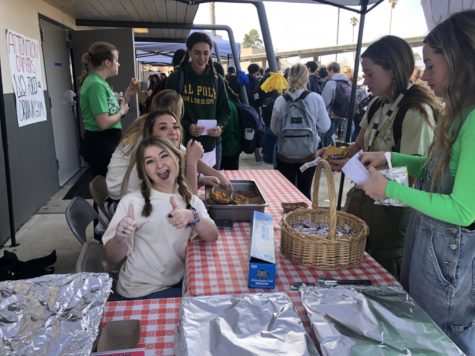 However, Leadership isn't all to thank in terms of the food provided. Julia Moore made many desserts such as chocolate cupcakes that were frosted with vanilla buttercream colored red and yellow to resemble fire. The LMUSD Food Service provided the hot dogs and pizza, and the advanced Culinary Arts students helped by providing the chili and caramel corn. The remainder of the food included rootbeer floats, chips, tater tots, Capri-Suns, and chili Frito boats. These snacks were all a hit amongst the students.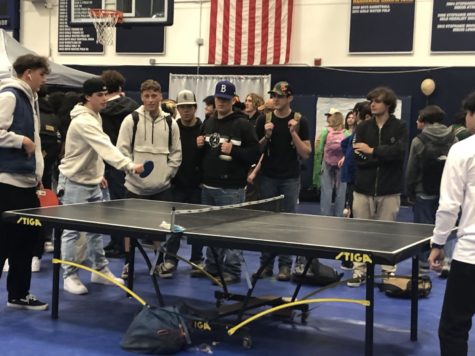 Inside the gym, students had the opportunity to participate in scavenger bingo, where students would take pictures of different things that they found around the carnival and enter to win gift certificates and free prom tickets. There were also many games provided by AMS Entertainment out of Santa Barbara that students could play to win prizes such as candy, toy skateboards, and mochi toys. 
The Carnival this year was a huge success due to the incredibly thought-out and well-executed approach made by AGHS Leadership. With the newly obtained knowledge of the amount of food and prizes to purchase, it is likely that future carnivals will share the same success.
We hope that AGHS scholars had a great time at Camp Arroyo!
Leave a Comment
About the Contributor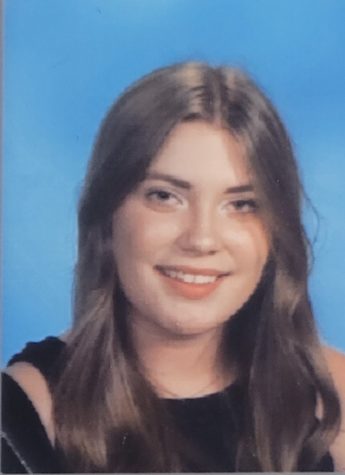 Layla Wallace, Reporter
Layla Wallace is a senior at Arroyo Grande High School. Outside of school she enjoys reading, watching Disney movies, going to Raising Cane's, and taste...