Inflation Nation: Education Impacted
District CBOs Jim Empey and Rhonda Seybert on the difficulties of declining enrollment and increases in rising costs.
Inflation and the rising cost of living across the country is a concern to many, including families in the Lucia Mar Unified School District (LMUSD). While it is easy to identify the rising cost of groceries or gasoline, examining the impact of inflation on a school district is not quite that simple. 
Jim Empey, assistant superintendent of business services, and Rhona Seybert, the finance director of LMUSD, discuss the complexity of school funding and what impacts rising costs are having on the Lucia Mar Unified School District.
Jim Empey began his career with Lucia Mar in 1989. Since then, he has held numerous positions, beginning as a teacher and later serving as an administrator, assistant principal and principal. He has been the Assistant Superintendent of Business Services for five years, where he is considered one of the Chief Business Officers (CBO) of the district.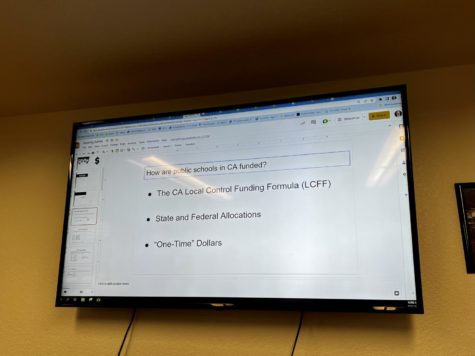 Rhonda Seybert is the other CBO for Lucia Mar. After working in the private sector, Seybert began her time with Lucia Mar in 2004, and for the last 12 years has been the director of finance. 
 The majority of Lucia Mar's funding comes from the Local Control Funding Formula (LCFF),  the state formula that combines local property taxes and the district's projected needs from the state of California. Districts in California are funded per student by average daily attendance. 
According to Empey this means that "We get money per student… it's not how many students we have, it's how many students we have per seat." He added that on average, Lucia Mar is expected to lose $65.81 for each day a student is absent.
The amount of money per student is dependent on numerous factors, including grade level and the student's background, whether or not they are socioeconomically disadvantaged, or an English learner. On average, Lucia Mar receives approximately $12,000 per student per school year.  
Both Seybert and Empey noted that this school year, Lucia Mar has a districtwide average daily attendance of 93%, down from 95% before the pandemic. This is in addition to the long term issue of declining enrollment in the district as a whole. 
However, according to Empey, the main contributor to declining enrollment is not people moving away, but a smaller kindergarten class compared to the graduating class. 
"We had a demographer do a study…if you go back in time 5 years ago, the birth rate went down, young families had fewer babies," Empey said. 
This problem is exacerbated by a lack of affordability on housing and other essentials, according to Seybert. "It's so expensive to live here, Young families can't move here, they cannot afford houses, a lot of the people who move here are retirees," she said.  
"
If you go back in time 5 years ago, the birth rate went down, young families had less babies
— Jim Empey
In addition to the declining revenue, Lucia Mar has had to contend with a dramatic increase in rising prices for essentials. While the district receives an annual Cost of Living Adjustment (COLA), this is not added money, but meant to cover increases in already existing expenditures. 
LMUSD has seen drastic cost increases in many of their already existing expenditures. According to Empey and Seybert ,expenses such as trash, electricity and water have doubled or tripled, depending on the site. Every month, Lucia Mar spends $25,000 on gasoline for their school buses and white fleet, vans for food service, facilities and maintenance, and IT.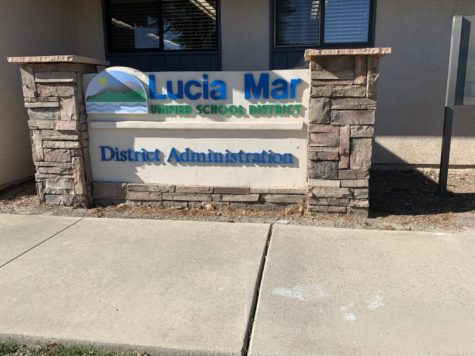 In order to combat these rising prices, Lucia Mar has undertaken minor changes. According to Seybert, the amount of watering on nonessential grasses is on the decline. 
Empey added that due to ventilation improvements made during the pandemic, buildings have increased in energy efficiency. 
Not only has inflation increased essential expenditures, it has exacerbated already existing staffing shortages. Bus drivers, food service workers and special education aides are among the positions where LMUSD is short on staff, however this problem extends to other school districts and the private sector as well.
"All these jobs are hard to fill…because life is expensive," Empey said. 
However, looking forward, despite any of the challenges, Empey and Seybert the two hope that students will be able to feel the positive effects of expenditures. 
"The bulk of the money is going to help kids regain lost learning [and help them emotionally]," Empey said. Making sure that Lucia Mar schools are those where all students feel welcome and are prepared to succeed is the district's priority. 
Leave a Comment