AGHS visited by WASC Committee
Arroyo Grande High School welcomed volunteer teachers, administrators and other education personnel to its campus as part of the Western Association Schools Colleges (WASC) accreditation on March 6th-8th. WASC is the organization that provides both public and private schools with the necessary accreditation for instruction enabling them to hand out diplomas.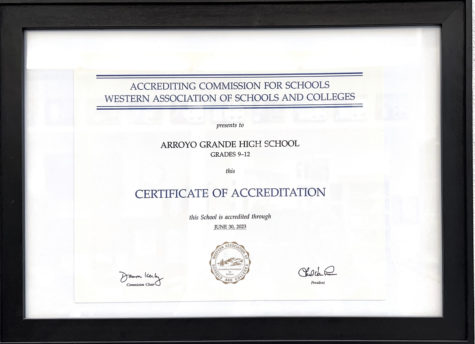 "I love going and seeing what other schools are doing," Bennett said. "You learn so much visiting someone else," 
She added that visiting schools allows her to learn how to improve her own school. 
Linda Coyne, a retired director at the Soledad Unified School District views the WASC site visits as an opportunity to help schools achieve their goals. 
"I think it is very important to help schools make changes, to identify all the good things they do and to do things that they can make better," Coyne said. 
Site visitors' primary objective will be to verify that AGHS is seeking to implement its goals. Preliminary impressions from committee members were positive and complimented the campus, academic opportunities, and school climate. 
During the visiting committee's meeting with a student group, one member of the committee praised the students for their adult conversational skills. Numerous members of the visiting committee also expressed praise at the wide range of Career Technical Education classes offered. 
School climate and the creation and adherence to Eagle Expectations and Core Values were also recognized. 
"We can definitely tell that there is a really strong positive culture," Bennett said. "All the students have been so polite it feels like a fun place to be."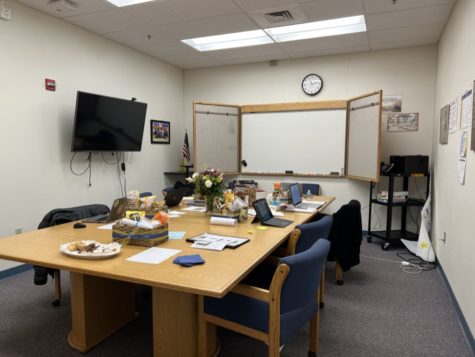 Coyne was impressed with the sense of community created at AGHS. 
"One thing that we have been able to verify is the sense of generational community," Coyne said. She noted that based on her conversations, students whose families have attended AGHS for generations, and those who are new to AGHS felt equally welcome. 
Sara Osborne, the lead administrator on the WASC committee, expressed excitement about the visit, after working on the report for months.
"I think [the committee's initial impression] speaks volumes about our school and our students. While we were meeting with WASC on Monday, I was thinking "I can't wait for our kids to get here" so that [the WASC team] could witness the magic that happens here," Osborne said. 
Members from the visiting committee concluded their visit by meeting with school staff at the end of school on their final day, where they were notified that the terms of accreditation would be shared towards the end of April.