Symphony Loanzo (25′)
Symphony Lozano ('25)
In your opinion, what are some things that need to be more understood by parents raising our generation?

If you have siblings, do not [] always be comparing them to each other because that kind of breaks them down more than they may understand. [For] all areas if one student is performing or one child is performing better than the other they shouldn't be compared. Or if one child is doing better in sports that they probably should be compared to that because they're two different individuals.

In your opinion, generally, do you think parents now are too harsh on their children?

Of course, it all depends on the parent but no; I guess it depends on how the parent disciplines, as long as it's not abusive. Probably not just letting the child do whatever they want. I know some people have parents that kind of just let them be free. But [they need to be] kind of hard whenever kids are going through life, and trying to learn what's right and wrong [also] without their parents telling them what is right and wrong.

How do you think modern technology affects our generation positively and negatively?

It's pretty addicting. I know that I can spend a lot of time on my phone and sometimes forget that I have people around me sometimes. It's addicting but also a way that we connect with other people and where get most of our information. So it's impacted us in the sense of that's where we get most of the information and we spend a lot of time on technology.
Leave a Comment
About the Contributor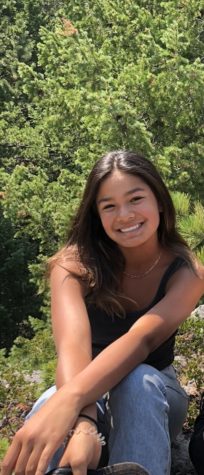 Jade Webber, Reporter
Jade Webber is a Junior at Arroyo Grande High School. She is very interested in international travel and playing soccer.  She listens to a wide variety...