What It's Taken: Building the Team
Assistant Superintendent Handy on supporting staff during the pandemic.
From the start of the pandemic, Lucia Mar has sought to navigate the unprecedented crisis brought on by COVID-19. Discussions with Assistant Superintendent of Human Resources Dr. Jennifer Handy details the actions taken by the district to make Team Lucia Mar feel safe in addition to relaying how Lucia Mar has handled the staff shortages, a problem plaguing schools nationally. 
For the last twenty years, Dr. Jennifer Handy has made serving students her duty. Beginning as a summer and substitute teacher, Handy has worked as an English teacher and principal. The first role she held at Lucia Mar was the Director of Special Education, and for a little over one year, Handy has been responsible for the Human Resources Department at Lucia Mar. 
The main duty of Dr. Handy is to manage the various resources available to the people of Lucia Mar.  Whether those are health benefits, time off, or hiring of both classified and certified workers. 
While managing resources is an important part of Handy's job, she describes her favorite aspect of her work interacting with the students and staff.
"Celebrating people, [the] students and visiting classrooms, going to give employees honors… and getting to be able to know our people [is my favorite]," Handy said.
The most prevalent issue facing Handy as she assumed her position on October 1st, 2020, was looking at the constantly changing school regulations and modifying the Lucia Mar COVID safety plan to meet the requirements.

"[What required the most of her attention over the past year was] Being abreast of all of the changing laws, requirements, changes, and getting everyone back to campus… when and how do we bring back the masses," Handy said. 
As more and more knowledge surrounding the transmission of  COVID-19 and how to keep people safe became available, new guidance and rules altered how the district would work to keep its staff safe.

"Every Tuesday I was watching Borenstein, paying attention to the numbers… the day to day following the pandemic rates was pretty big," Handy said.
  She added that she was also in constant conversation with representatives of both the Lucia Mar Unified Teachers Association (LMUTA) and California School Employees Association (CSEA) on how to ensure that both classified and certified staff would feel safe returning to campus. 
As the school year began, Lucia Mar was plagued with a staff shortage larger than previous years. 
"We always have vacancies, but when they are so significant that they impact our ability to serve our students [it becomes a problem]," Handy said.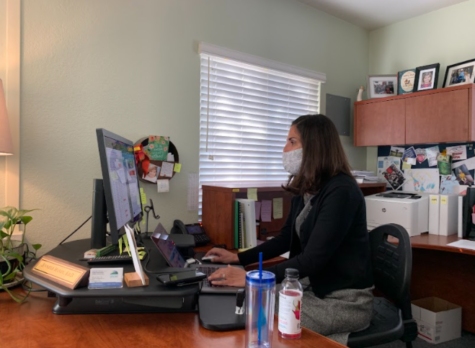 At the beginning of the year, she noted shortages related to custodial staff, bus drivers, and paraprofessionals, those who assist special education students. While the shortage of bus drivers and custodial staff was soon mitigated, the shortage of paraprofessionals required further actions including a $2,500 bonus spread over 36 months. 
Among certified staff, Handy noted that while as a district, there is still a vacancy for a School Psychologist, the main shortage of substitute teachers is now alleviated. At the beginning of the school year, Lucia Mar increased their substitute teacher pay rate, making it the highest rate in the area at the time.
Handy believes that the pandemic will bring challenges in the short and long term. These range from continued labor shortages due to COVID and the potential increase in health care costs for their employees. 
Yet overall, Handy is grateful for the team behind Lucia Mar.
 "Lucia Mar was a leader, our plan was one of the first to come out, other districts used ours as a template, I'm really proud of the work that we did, we got students back as quickly and safely as we could," Handy said. 
She hopes that she, alongside the other assistant superintendents and superintendent, will be able to navigate whatever challenges the future holds.
 "I think we have an incredible team atmosphere, I'm thankful beyond measure to work with Dr. Fawcett, Mrs. Dixon, [and] Mr. Empey." 
Leave a Comment
About the Contributor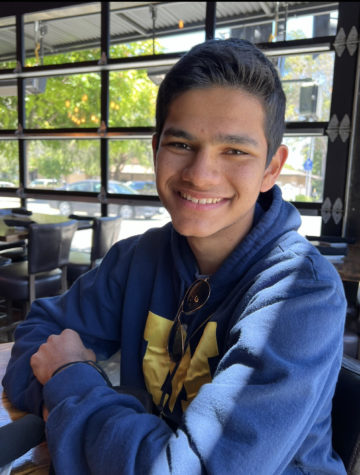 Melih Dookie, Reporter
Melih Cevik is a senior and in his second year with the Eagle Times.  He enjoys reading the news, following current events and watching college football....